SPECIAL GUEST

MORITZ ROSNER
Moritz will be representing the country of Germany in our Advanced competition, performing a practice exhibition, and teaching a workshop on numbers with clubs including:
-The grip
-Warmup and cool down exercises
-Strength training for numbers
-How to avoid injuries
SPECIAL GUEST

IVER TRONSTAD
Iver will be representing the country of Norway in our Advanced competition, performing a practice exhibition, and teaching a workshops to be revealed shortly.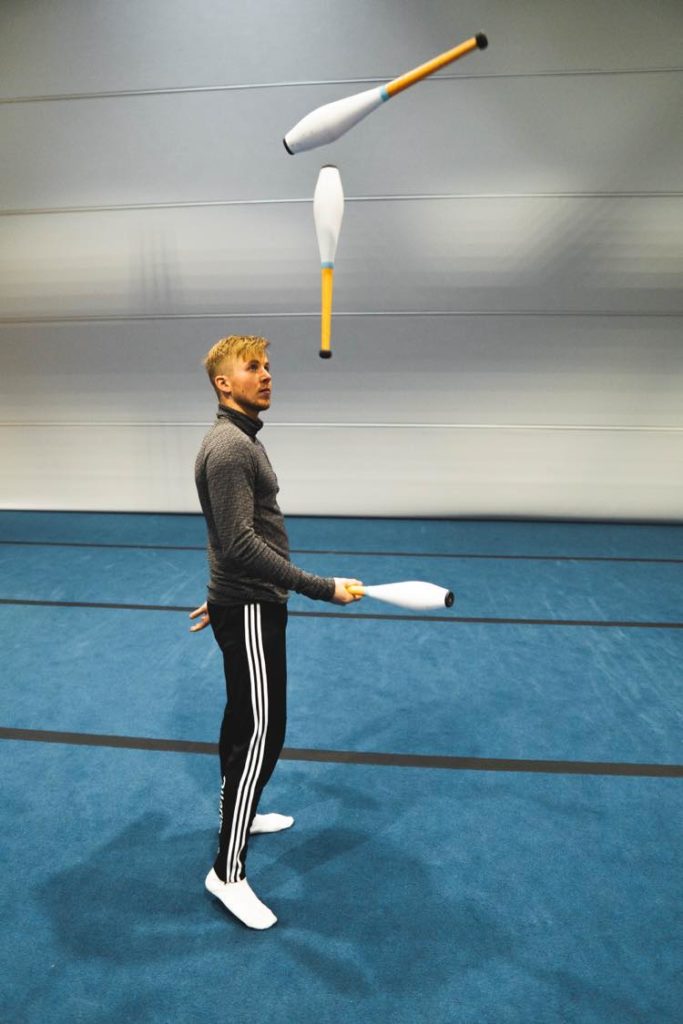 IVER TRONSTAD WJF 15 COMPETITION ROUTINE
NEW COMPETITORS VIA ONLINE VIDEO COMPETITION RESULTS
All attendees (spectators excluded) must be WJF Members to attend. Not a member yet? Become a member here!
COMPETITORS: You MUST email your intention to compete no later than December 1, 2022. You must be registered for the convention before you will be accepted into any competition division.
Competitions
Workshops
Classes
Combat Juggling
Games
And More!
REGISTRATION OPTIONS
FULL CONVENTION PACKAGE
$275
December 18-22, 2022
5 Days at the Plaza Hotel in downtown Las Vegas, NV
Kids 12 and under must be accompanied by an adult
You Get:
• Juggling Training Space all 5 days
• Workshops
• Seating at all WJF competitions and shows
• Option to enter all games as a competitor
• Option to enter all combat tournaments as a competitor
All Sales Final | Non-Refundable | Non-transferable
Rates increased monthly starting from October as follows:
Register by Sept 30: $200
Register by Oct 31: $250
Register by Nov 30: $275
Online registration closes on Dec 1
At the door: $300
Registration Rates Increase Soon
Day Passes $35/day (Maximum of two days)
Parents and Friends: $10/day
Must be the parent or friend of a WJF member in possession of a WJF 17 convention package. May not juggle or actively participate or attend any workshops. Includes

viewing

of competitions and shows for each day a pass is purchased. WJF Membership is appreciated but not required.

If you live in Las Vegas...and have Las Vegas Resident ID...
$20/day
May use the practice space, attend all non-specialty workshops and view all competitions and shows. Must be WJF Members Payable at the door.
Show Tickets
$10 per show/competition
Shows include the Beginners, Juniors & Intermediates and the Advanced Competitions
($10 per competition show)
Local Las Vegas residents only.

Payable at the door.